Hello everyone! My name is Jared from Days Away Creative Photography. I specialize in wedding photography and I wanted to take some time to talk about the lighting I use.

Feel free to shoot me any questions you might have to my Instagram, Facebook, or even Email me.

I LOVE using off camera lighting. If you're not familiar go search #OCF or #OffCameraFlash and see what I'm talking about. It helps create and edgy and dynamic look but also makes sure that you control he light in any type of situation. If you ever shot in a dark barn or church you know EXACTLY what I'm talking about.
Profoto is the best in the business when it comes to these products but they're incredibly expensive and just not in my budget (yet).
So I've landed with Godox/Flashpoint. Yes they're the same brand and work together without issues. They have even more branded names out there for the same product but I'm not worried about listing them all here.
Godox X-Pro Wireless Trigger / Flashpoint R2 Pro
$69
(Make sure you get the one specific to your brand camera)
Lets start off with the trigger. They have a huge heads up display that makes changing the setting on your lights extremely simple. They range is fantastic plus the 2 AA batteries they take to operate seem to last a while. I'm seven weddings in using the same batteries and still reads 2/3 battery life left. Godox/Flashpoint have a more affordable trigger at I think $49 but it's not worth it. I have it as a back up and it's very challenging to use although it does have a hot shoe on top. There is a Mark II version of this available at Adorama that I suggest. They're the same price.
Godox TT685 Speedlight
$110
(Make sure you get the one specific to your brand camera)

This was my first jump into any Godox product and it didn't take long before I bought a total of 4 of these and sold all but one of my Canon flashes.
These use 4 AA batteries like most speed lights. They work both on camera and have Godox/Flashpoint's built in 2.4ghz wireless system built in. These can be triggered off camera by the X-Pro/R2 mentioned above or even by other Godox/Flashpoint flashes.
If you go with these I suggest getting good AA batteries like the Panasonic envelop Pro or the much more affordable Ikea Ladda AA batteries (what I use).
Godox V860II TTL Li-Ion Flash / Flashpoint Li-Ion R2 Flash
$179
(Make sure you get the one specific to your brand camera)

These are almost the same as the TT685 mentioned above but they use a Godox/Flashpoint branded rechargeable lithium ion battery. They are also rumored to have slightly faster cycle time (how fast the flash charges between pops). Also I believe the battery lasts longer than 4 AA batteries would.
I am very intrigued by these but didn't love the idea of having a proprietary battery when I was first trying them out. The day of a wedding a million things could go wrong and the idea of being able to get AA batteries almost anywhere in a jam made more sense then relying on these $40 batteries. Yeah those little batteries are $40 each.
Godox AD200/Flashpoint eVOLV 200R2 Pocket Flash
$299
I think this is not only the most important light in my bag but outside of any camera/lens the most important product I take with me not only for it's versatility but it's power.
These have about the power of 3 speed lights. 3!!!! Rated at 200w/Seconds these pump out a ton of light and cycle than any other light I've used at this size. They're just slightly larger than an average speed light.
They also come with two heads (Pictured) one is a flash style head. (Similar to speed lights) the other is a bare bulb attachment. (Great for light modifiers). There are very affordable mounts to make these Bowens mountable as well.
They use a rechargeable battery that I've yet to run dead throughout any job yet. (some jobs are 10 hours long). They're $59 if you want extra batteries.
They sync up very easy and can be trigger from the X-Pro/R2 trigger or either of the speed lights listed above.
These along with both speed lights also boast TTL (Through the lens monitoring) and high speed sync. I currently own 2 of them and am considering getting 2 more because they're so powerful and versatile.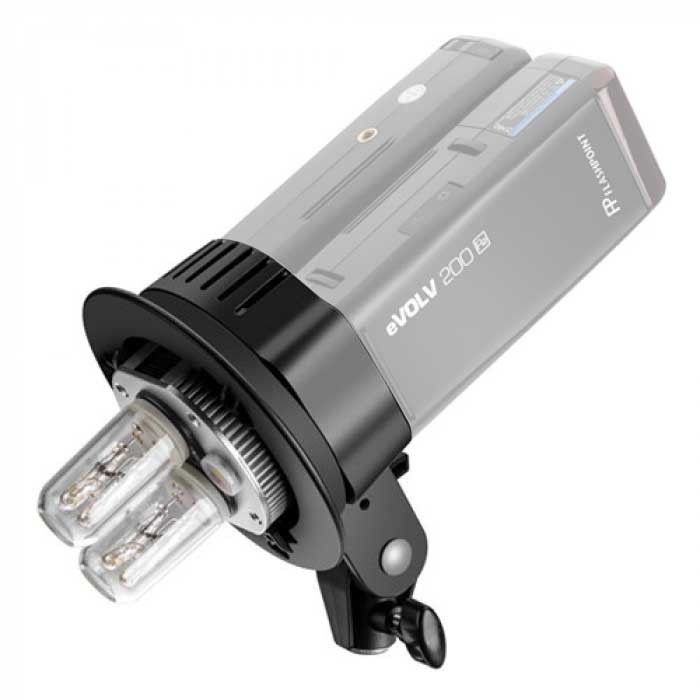 This is just one of the amazing things about the AD200/eVOLV 200. They make a mount that if you really need to power a large light modifier like a 135cm soft box you now have 400w/sec power in a small unit ready to go. This $59 adapter is not apart of my kit yet but will be in the future.
Another absolute must have accessory for this amazing light. It takes the power of light and puts it almost anywhere. I've even seen people use this system to mount this flash on/near their camera for super fast flashes with little/no recycle time so they never miss those important moments. One word of advice is is you're going to do that get the belt attachment so the power pack has a safe place to live.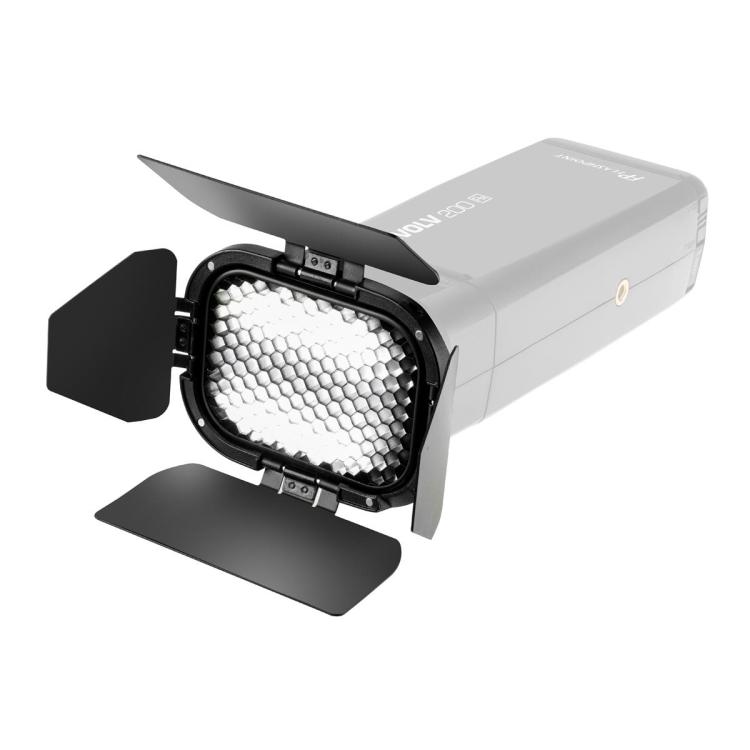 This is the last accessory I'll talk about with these. I love these because they really let you direct where your light is without it bleeding into places you don't want it to be. The grid can be popped in and out and it even comes with some magnetic gels similar to Magmod's system.
Godox AD600/Flashpoint XPLOR 600
(non-TTL)
$549
Ohhhhhhh the power. These have 600w/sec so 3x more light than a AD200 and 9x as much light power as a speed light. I call them the "Sun Killer" because I can use these to light subjects in direct sun or even while the sun is a backdrop and pointing directly at us. They're bit heavy and bulky but worth it when you need them. They only come with a bare bulb style so light modifiers are a must. They come with a basic cone modifier but they're a bit cumbersome so you'll want to see what else is out there.
They have a built in Bowens mount so they snap right with most soft boxes. I purchased 2 of these without TTL. You can purchase the AD600 TTL/XPLOR 600TTL which gives you a lot of the automation similar to the AD200 for $699 but for me I couldn't justify the cost. After using the AD200 more and more I wish I had gotten the TTL but these are still amazing for controlled environments like formal portraits but you have to remember they're 100% manual so you have to set the power settings appropriately.
Also if you get one of these do NOT skimp out by using a cheap light stand. They're pretty heavy and if you have a modifier on it a little wind will take them down quickly.

I have not yet tried or tested the pro versions of these lights.

So this is what I'm brining to each and every wedding:
2 Godox X-Pro Triggers
4 Godox TT685C (C is for Canon) Speedlights
2 Flashpoint eVOLV 200
2 Flashpoint XPLOR 600
I'm sure this is overkill but I'd rather have way to much than not enough. Keep an eye out for posts in the future with how exactly I use them and some example photos. In the meantime go checkout Days Away Creative Photography my wedding website and you'll see tons of photos where I use this system.