If you were expecting a smart or scientific post about the global warming crisis you'll be disappointed. Today's weather here in Philadelphia is an absolute gift. I'm home sick today as I fight off the worst c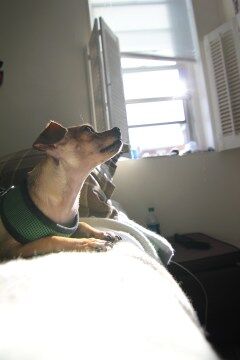 old I've had in years. Cody (My Rescue Chiweenie) was stoked about having the sun shining through the windows on this 67 degree day. Trust me no one appreciates warmth more than a 9lb short haired dog.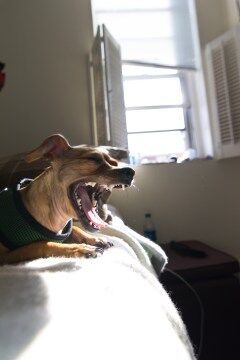 Like most dogs he always follows the sunny spots around the apartment on this particular winter day if fell right at the top of my bed. All was good until I told him we're expecting 4″-7″ of snow tomorrow… His reaction says it all. With that… Bring on the snow. Really hoping to get some great shots of the city in the snow.